Remember this yarn? I've finally done something with it...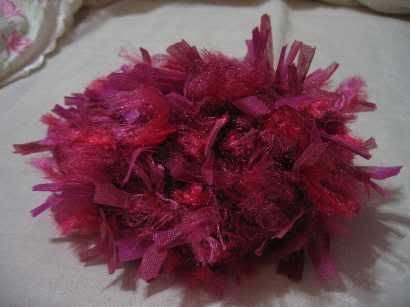 I wanted something firm, so I use the netting, leftover from a crochet bag that I did some time back. After doing some rows, I realised that the furry stuff might be too much for me. So I used a maroon color yarn for the body. Now I can't make up my mind...
To use the fur as a trimming on top?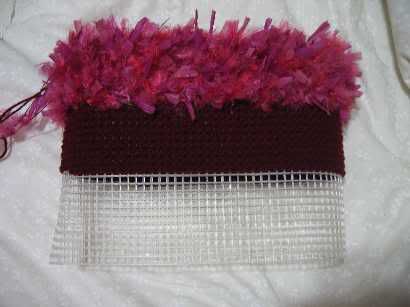 Or on the bottom? I thought this one looks more interesting...